What does water birth mean?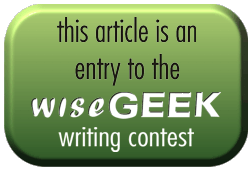 Just like is sounds a water birth and a birth that takes place under water in a whirpool or bathtub. Usually under the direction of a midwife a water birth provides comfort and relaxation naturally. The 98.6 degree water is perfect for a child to be brought into at birth. The temperature inside the body is 98.6 so there is no shock of being brought into a shockingly cold hospital room. The child breathes through the umbillical cord until it is cut so there is no danger or drowning. A water birth is a positive step in delivery options. Many midwives offer the water birth due to the natural pain relief of the jets in the tub. Water births are generally much cheaper than hopsital birth also.
This submission was not accepted into the wiseGEEK Writing Contest because it does not meet the minimum length requirement.