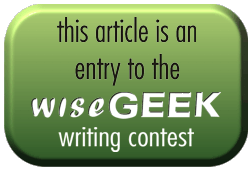 The People's Republic of China is one of the world's countries. It currently has the highest population of any country in the world. China is one of the world's oldest civilizations with a history that can be traced back more than six thousand years. On October 1, 1949, the Communist Party of China established the People's Republic of China. The Kuomintang (KMT or Nationalist Party) lost the Chinese civil war and retreated to Taiwan.
China currently administers 22 provinces, out of a total of 33 province level divisions. China claims, but does not administer, the 23rd province of Taiwan. The current divisions have been mostly unchanged since the 1950s. Although Hainan was established in 1988 when it was split from Guangdong.
The first level of adminstrative divisions are municipalities, autonomous regions, and the special administrative regions, provinces make up the first level of administrative division in China. The first level is called the province level.
Below the Province level is the Prefecture level. The Prefecture level is made up of prefectures, autonomous prefectures, prefecture-level cities and leagues.
Below the Prefecture level is the County level. Below the County level is the Township level.
China claims to have the following administrative divisions: Anhui Province Beijing Municipality Chongqing Municipality Fujian Province Gansu Province Guangdong Province Guangxi Autonomous Region Guizhou Province Hainan Province Hebei Province Heilongjiang Province Henan Province Hong Kong S.A.R. Hubei Province Hunan Province Inner Mongolia Autonomous Region Jiangsu Province Jiangxi Province Jilin Province Liaoning Province Macau S.A.R. Ningxia Autonomous Region Qinghai Province Shaanxi Province Shandong Province Shanghai Municipality Shanxi Province Sichuan Province Taiwan Province (Taiwan is disputed) Tianjin Municipality Tibet Autonomous Region Xinjiang Autonomous Region Yunan Province Zhejiang Province
Parts of Tibet and the Xinjiang Autonomous Region are claimed by India. Part of India called Arunachal Pradesh which would be part of Tibet is claimed by China. The Diaoyu and Senkaku islands north of Taiwan are currently held by Japan but are claimed by China and by Taiwan. China also claims some parts of Russia, Pakistan, Tajikistan, Bhutan, Myanmar and Afghanistan. China also claims all of Mongolia.
An autonomous region is one the top level administrative subdivision of China. An autonomous region has it's own local government, but with more legislative rights than a province.
Every province has a Communist Party of China provincial committee. The commitee is headed by a secretary. The committee secretary is first-in-charge of the province.
Each Special Administrative Region (SAR) has a Chief Executive as head of the region and head of government. Hong Kong and Macau are the only two SARs.
The Special Administrative Regions are not the same as Special Economic Zones. Special Economic zones were established in the late 1970s and 1980s and continue to operate. There are six Special Economic Zones (SEZ). The six SEZ are Pudong district (in Shanghai), Xiamen (in Fujian province), Shantou (in Guangdong province), Shenzhen (in Guangdong province), Zhuhai (in Guangdong province) and Hainan province.
submitted by Brian Wang