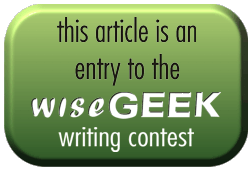 Stress is a destructive psychological phenomenon that has been ravaging human lives in both developed or developing worlds. The common forms of stress are occupational, marital, financial, environmental and societal.
The adverse effects of these kinds of stress are palpable in both our lives and that of those who are dear to us: The most life-threatening effect of stress is increased blood pressure, which has globally increased the occurrence of hypertension- the major cause of heart attacks, paralysis and untimely death.
For those who love life and would want to live long to enjoy all the good things Earth has got to offer, the following seven practical approaches of achieving a stress-free existence are highly recommendable:
1. Thought-reduction: Try to think less of the cause of your stress. If you are experiencing financial stress, for example, do away with any documents or bills that will often draw your back mind to your financial incapability.
2. Daydreaming or Fantasizing: Dwell your mind on the sweet things that usually catch your attention. Imagine yourself having the biggest jet in the world and flying across the Atlantic with a beauty stewardess waiting on you.
3. Join a religion: If you are the type that always wants to thrust your destiny into the care of a deity or a personified deity, join a religion. You would feel happier and less burdened if you offer some prayers to your god or God in whom you strongly have faith.
4. Totally reject a solitary life: Don't isolate yourself from the people. If you happen to be jobless, find something to do that can always keep you in the midst of the others. Their companionship will definitely distract your heart from your causes of stress.
5. Martial art: Nowadays, martial arts like Yoga, Karate, Taekwondo and others have proved helpful in uplifting one's state of mind and spirit. You may not necessarily need to perform these arts physically; you can join some people doing them online. The more you concentrate your mind on it, the better you would feel.
6. Nature watching: Hiking, mountain climbing and other nature-appraisal activities are very useful in encouraging oneself to enjoy the beauty of life, the natural scenery and the living world around us. Nature watching will make you listen to the music of the bird, the dance of the trees and the songs of the seas. Then calming your nerves.
7. Self-control: All the six practical steps outlined above would fail to work if you don't have a strong self-control. You should be able to know what are the sources of your stress, and how to cleverly avoid them.
If these pieces of practical advice are heeded, we will experience a world full of happy people, with ever-smiling faces.
submitted by Tunde Jerry Olasakinju