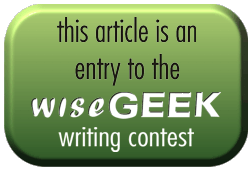 Want a simple yet delicious meal that kids will love? Make them some pigs in a blanket! It's a funny name for an easy creation involving hot dogs, cheese and bread.
Pigs in a blanket are inexpensive and most kids - and parents - love them. It's an easy supper you'll make again and again - because your kids will demand it!
Start by opening a can of crescent rolls. Each triangle will become one "blanket" for the "pigs", or hot dogs. Stretch each crescent roll triangle out so that it will well cover the hot dog. Bun-length hot dogs are not recommended for pigs in a blanket, since the ends tend to stick out from the "blanket".
Place a piece of cheese on the crescent, then lay the hot dog horizontally on the roll. Begin rolling from the pointed end of the crescent, until you have reached the wide end of the triangular roll. American cheese is normally used to make pigs in a blanket, but shredded cheddar - or similar cheeses - can be used instead.
Pinch the crescent roll, on each side of the hot dog, so that the cheese doesn't run out while baking. Bake on an ungreased cookie sheet, following the instructions on the crescent roll package. Allow pigs in a blanket to cool for five minutes before serving. The cheese will be extremely hot so take care with small children.
Something similar can be made for breakfast using sausage links and frozen or homemade pancakes, and eliminating the cheese. After cooking the pancakes, lay one or two sausage links on each flapjack, then roll. Place seam side down so that the pancake doesn't open. Serve with syrup, or just pick them up and eat them on the go.
From start to finish it takes about twenty minutes to make pigs in a blanket. That's about five minutes preparation time and about fifteen minutes for baking. Serve the pigs in a blanket with fries or chips, and a fruit cup, and you've got a well-balanced meal that costs little.
Kids not only love to eat pigs in a blanket, but they love to help make them as well. Start an assembly line, with each child doing one particular part of the creation, or just invite your only son or daughter to participate. It's a great way to get kids involved in the making of supper, and the whole family will have a great time!
submitted by Written by Emma S.