How to save at home to have nicer things?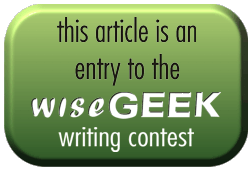 The answer to saving at home so that you can buy and have nicer things in your home to do with and make it more enjoyable for you and your whole family. The answer is simple: Use what you have. Don't buy anything. Just make do with what you have, and it will cut down on the expenses so that you can live within your budget.
This submission was not accepted into the wiseGEEK Writing Contest because it does not meet the minimum length requirement.