How do you know your own truth after experiencing negative situations?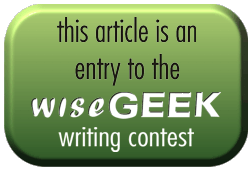 Situations that touch on painful experiences where we have the feeling that we have somehow failed, or situations in which we have suffered rejection at the hands of some figure of authority help us to know our own truth. These and similar experiences can form the basis of a deep sense of uncertainty and extreme vulnerability. In later life we then overcompensate in some areas while erecting strong emotional defenses in others. These are the underlying causes of any difficulties and tensions which you may suffer. To gain something positive; one needs to come to terms with these painful experiences. Try to accept whatever happens and to adopt a more relaxed attitude that will enable you to integrate these aspects into your life. I believe one will become increasingly aware that all the truly important events in your life occur without your conscious intervention. This will help you to act with more calm and composure in those areas where you had difficulties in the past or found it hard to make any headway. One should find it easier to deal with things in a relaxed manner, not brooding so morosely over your own failings and inadequacies. This will also help you to be more understanding when others make mistakes, making you more forgiving. Most people's perception contains blind spots which shield them from some of their deeper and more complex emotions which would otherwise reduce their ability to cope with everyday life. Through negative experiences, one could have the opportunity to come to terms with some of the unpleasant and more hidden influences of your nature, without falling into a state of despair and depression. Through negative experiences one is more able to get to the bottom of any problems you may have. You may have increased intuition which will help you to receive and interpret images and dreams rising from your unconscious which would otherwise remain unnoticed. These will help you to become aware of hurt which you have suppressed since your childhood and adolescence, which can initiate the process of healing. And, provided that you can remain trusting and open, you may receive healing energy from a wide variety of sources. There is no problem, difficulty or defeat that you cannot solve or overcome by faith, positive thinking, and prayer. Believe and live successfully, know your own truth, and be blessed.
This submission was not accepted into the wiseGEEK Writing Contest because it does not meet the minimum length requirement.
submitted by Afkara