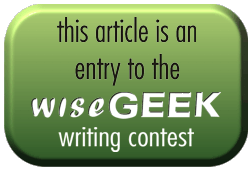 Online mailing lists can be confusing. One simple click and you're signed on, but how do you get off again? By knowing how to properly join or leave an online mailing list you can prevent yourself from becoming a disturbance to tends, hundreds, or even thousands of online communicators.
Most online mailing lists not hosted by a mailing list provider such as Google Groups, Topica, or Yahoogroups use a hosting software called LISTSERV. LISTSERV was originally developed in 1986 by three programmers from EDUCAUSE: Ira Fuchs, Daniel Oberst, and Ricky Hernandez.
There are few things more disruptive to mailing list discourse than users who post to the list to ask how to unsubscribe. Most information on subscription adjustment can be found in messages sent to the mailing list themselves, or through an easy web search.
If you need to unsubscribe from a list, first check the bottom of messages sent to the list itself. Topica, Yahoogroups, and Google Groups all include information on unsubscribing at the bottom of each message sent to their lists.
If no information is included on the messages themselves, the first step to finding sure information on modifying your subscription to a specific mailing list is finding the website associated with the list. You can easily find most lists by copying the name of the list -- the email address that list messages come from -- and entering it into a search engine such as Google. This will generally lead you to an information page where you can review a series of options on managing your subscription. Adding a search term such as "subscribe" to your Google search can refine your results.
However, if you can't find your mailing list's website, all is not lost. Most mailing lists operate the same way, so you can use these simple commands to adjust your membership to any mailing list operated by LISTSERV.
Most LISTSERV mailing list addresses are formatted in similar ways. The address of the lists is generally SUBJECT-l@HOST.COM. So, for example, a mailing list hosted by Wisegeek might look like antfarms-l@wisegeek.com. If your mailing list has the -l extension, it is most likely run by LISTSERV.
LISTSERV mailing lists generally have control addresses called listprocs. By sending a message to the listproc address, you can get helpful information about the list, or adjust your subscription settings.
For LISTSERV-run lists, these commands can be sent to the listproc address, which will usually be formated as listproc@HOST.COM -- so, in our Wisegeek example above, that address would be listproc@wisegeek.com.
To send commands to the listproc address, send an email to the listproc address with any of the following in the body of the email; the subject of the email usually isn't important.
subscribe LIST-L YourFirstName YourLastName
This will subscribe you to a list. You usually don't join lists this way, but if you accidentally unsubscribe and want to get back on, this is a fast way to do it. In the above example, the "LIST-L" entry is the name of the mailing list you want to subscribe to -- without the host extension -- and then you'd type the name that you'd like to be listed as.
To unsubscribe, the command is almost the same:
unsubscribe LIST-L
You don't need to list your name in this case; the listproc server will automatically unsubscribe the address that you send the email from.
Lastly, if you simply type "help" in the body of your email, you'll get a list of commands available to you on the listserv.
Knowing basic listserv commands, or where to find helpful information, can help you keep your interactions on Internet mailing lists respectful and courteous. In the information age you never know who you'll meet where, and especially busy lists -- often the ones that members frequently want to unsubscribe from -- can have as many as several thousand recipients, all of whom will receive messages that you send to the lists themselves. Keeping alert and informed can ensure that your interactions on the Internet stay friendly, informative, and respectful -- benefits all around!
submitted by Erin Hoffman