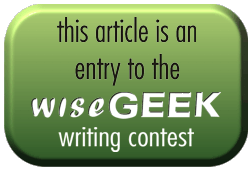 If you've ever been to the Caribbean, you can appreciate the serenity and beauty of a tropical paradise. You can recreate the experience in your own backyard, seasons permitting. A deck is a very important ingredient of the recipe. Partially cover it with a sisal-type rug for these steamy days. Situate your deck as close to your home as possible for quick access to ice, food and drinks.
Umbrellas provide shade; market umbrellas are favorites. A palm leaf cover gives your umbrella an exotic island look. Mini lights and hanging patio lights in different motifs will add magic to your deck parties.
A Tiki hut bar or any bar for that matter, adds to the ambiance of a tropical resort. Bars with high-back seating and footrests provide a comfortable spot for you and your guests to enjoy a cool drink. Top off specialty drinks with paper umbrellas for a finishing touch. Large decorative buckets keep bottled and canned beverages snuggled in lots of ice.
If you have either a hot tub on your deck or a pool off the deck, both will insure a refreshing water experience. Bright colors and island signs will add a bit of charm. An outdoor shower is a must, whether it is enclosed or not. The introduction of a screened gazebo will keep insects and the elements at bay.
Purchase several styles and sizes of chairs with comfy cushions and pillows. Generously adorn your backyard, deck and gazebo with accent tables. Battery-operated lamps will give it that homey look.
Several poly-resin units or benches give your paradise a generous storage capacity to conceal the trash, store clean towels or protect outdoor accessories. Store a music system and karaoke machine in one for convenience.
A well-manicured lawn adds to the luxury of your tropical paradise. Place plants and flowers, whether real or artificial, throughout your haven. Birdbaths, feeders and birdhouses will attract our feathered friends and bring a song to your island.
Solar lighting adds a nice touch as dusk approaches. A copper fire pit will bring a glow to an evening backyard. Burn firewood to light up the night or even toast marshmallows. Lighted palm trees are the finishing touches to your backyard sanctuary. Surround them with animated, lighted creatures, offering whimsy intrigue.
The return on your investment will far exceed your expenses. The tranquility and comfort you will experience are priceless, whether alone or shared with loved ones and friends.
submitted by Donna Czerwinski