How can I reduce the cost of my wedding?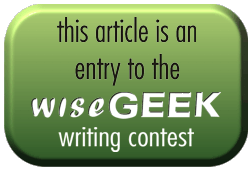 According to the National Association of Wedding Ministers, the average 2.4 billion American weddings performed yearly generate around $50 billion for the wedding industry. The average cost of a wedding is well over $20,000, but it need not cost that much.
Try these tips to reduce the bill:
Flowers – use only in-season flowers, make it small and tasteful, and avoid February, the most expensive month for flowers. Carnations are cheapest. Instead of buying the decor, consider renting plants and trellises from party and rental stores.
More brides are going for simple bouquets, such as one rose with ribbon and lace. Local craft stores could provide inexpensive materials for homemade silk bouquets.
Use the bridesmaids bouquets for the reception table centerpieces after the ceremony
Consider a date just before Easter or Christmas, when the church will already be decorated for you. Or schedule it just afterward, and ask the pastor to leave the decorations up long enough.
If it's warm, hold it outside and let nature decorate for you.
Buy shoes you'll wear again (they're hardly noticed anyway), and look for big bridal shows to find a bargain dress.
Consider a culinary college as a caterer to save money.
Buffets are cheaper than sit-down meals and don't require waitstaff. Maybe a family member is an amateur chef and would be willing to cook with help. Hold everything early to mid-afternoon, so a full meal is not expected.
Balloons can decorate a reception for less than flowers, and church halls cost less than a restaurant. Family can help decorate them.
Solicit more than one bid on all items, and don't hesitate to negotiate. Small businesses are often willing to discuss cost, and may suggest other ways to bring the price down.
A limousine is nice, but in most cases the ride doesn't last long and may not be worth the price tag. Besides, it's fun for your friends to decorate the old car.
Consider asking friends for help with the honeymoon location. Perhaps an acquaintance has a summer cottage or hunting lodge, or a friend with the same. Another may be willing to give frequent flyer miles instead of a wedding gift - these can often be applied to vacation rentals.
Simple weddings can be even more beautiful than the big bash, and take on their own depth of meaning. They refocus attention on what matters most – the love, the commitment, the nonmaterial in life. The rest doesn't last long anyway.
submitted by S. Patrick