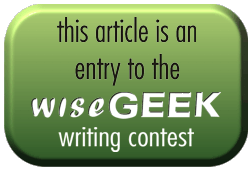 As a Chemical Sensitivity Counsellor and Environmental Consultant, I often get asked this question so have developed the following strategy.
(1) Install a water filter on the shower and use a water filter for all drinking water. This will prevent bathing in, and ingesting, chlorine and other chemicals.
(2) Get some small or medium sized boxes. Allocate one to each room that you have chemically derived products in and label them accordingly - Kitchen, Laundry, Bathroom, Personal.
Line each box with a non-perfumed, plastic garbage then place all the products into the boxes, making a list as you do so. Remember to include:
From the Bathroom - Toothpastes, perfumes, mouthwashes, deodorant, shaving lotion, perfumed soaps.
From the Kitchen - Dishwashing liquid, oven cleaner, perfumed garbage bags, dishwashing-machine powder , rinses and/or tablets, insect spray or powder, general purpose cleaners.
From the Laundry - Soap powder, washing liquid, spray starch, bleach, disinfectant, soaking liquids and powders, window and mirror cleaners, carpet cleaners, furniture cleaners, air fresheners.
From the Personal – Solvent based art pens, smelly crayons, glue.
When you have finished, seal the plastic bags, close the boxes and put them somewhere away from the main area of your home. ie garage, shed, in the basement or attic.
CAUTION This storage area MUST be away from heat sources and out of reach of children.
Now take the list and go shopping. Buy naturally derived and environmentally safe products. I have included some substitutes at the bottom of this article.
(3) Create several Weekly Health Status Record Charts - one for each member of the family - by drawing up a Table. Across the top list the days of the week. Along the left side, in descending form, list any recurring health symptoms and moods. Include a column for General Comments.
Examples are Headache, Stomach Pain, Aching Joints, Sore Throat, Rash, Sniffles, Itchy Eyes, Sneezing, Happy, Sad, Angry, Tired, Active.
These charts can be decorated to each person's individual tastes and interests. "" can be used instead of the word "Happy" etc.
(3) Refrain from using pesticides, herbicides and chemical fertilizers in your garden and indoor plants.
(4) Over the next 3 months ask and help all members of the family to fill in their charts, by ticking the relevant boxes. At the end of the 3 months, corellate each member's health record. If the chemicals have been affecting anyone, you should see a change in their health and behaviour.
If you want to make an even greater effort, during this time consume only foods and drinks that are certified Organic or Biodynamic.
SUBSTITUTES
Make a powder using equal parts of pure salt and Bi-Carbonate of Soda (baking soda). Use to
Brush teeth – put a little on a damp toothbrush. Rinse with plain water.
Clean tiles, basins, bathtubs – make a paste using a small amount of water and rub areas.
Rinse with clean, damp cloth.
Clean the oven – make a paste and rub over the surfaces. Leave an hour or more, then wipe off with a clean, damp cloth.
Use vinegar to clean sinks and other surfaces.
Mix 10 drops of pure essential oil with 10mls of almond oil and use as a perfume.
There are now many books on the market that relate to chemical-free household management, organic gardening and organic cooking.
submitted by Marilyn Dorothea King