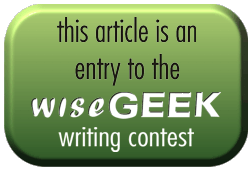 There are many ways for writers to market their novels. One approach is to write articles and then submit those articles to various newspapers, magazines, and Internet zines--in print or online--for publishing. But can your articles really sell books?! The answer is "yes." Although, it is not as easy as some may think. To improve the likelihood that your article helps to ensure the sales of your book: an article must be useful to readers, should be submitted to established publications, in addition, an article should be related to the book(s) being marketed. However, those are the precise caveats that are not usually mentioned.
Often writers are made to believe that if they write on a topic of their choice and subsequently have their work published--poof, like magic, book sales will come. They are then faced with the disappointment that their articles did nothing to help sell their books. Nothing! Knowing this can have a demoralizing affect on a writer; it then becomes discouraging to write articles as a way to promote a book. The truth is: it is more difficult to generate book sales from writing articles if that article does not effectively communicate to its audience. A good article is more than just being technically sound. It should provide information that the reader may not know. A well-written article that is of value to readers will likely increase your opportunities for sales.
There are various means by which writers can submit their writings; however, where they publish their work essentially matters, given that they are dependent on that publication for readership. The greater the circulation, the more likely your articles will influence the sales of your books. More specifically, where ever you send your articles for publishing, that e-zine, magazine … should have a respectable readership base. It is not that writers should be extremely picky, but nonetheless practical, because if not many people read the magazine you submitted to, the article you have written will not likely do much to boost sales.
Furthermore, many writers are frequently told to write what they know. It is a principle most writers live by, as they share information and their experiences. For example, it would be difficult to write about the challenges of book promotion, if you have never promoted a book of your own. Most writers understand this. But what they are not often told is that their articles should be related to the topic of their books. For instance, if you are trying to market your romance novel, you wouldn't write a piece on the environment. Although the reader may have enjoyed your article on the environment, he/she may not necessarily be a fan of romance novels. You would have better success writing articles on issues such as dating, soul mates, relationships, or something closely related to that particular subject.
Writers must maximize the potential use of articles if their goals are to sell their books. The best way to do so is to follow what have been suggested to make sure that your article does what it's set out to do.
submitted by Nadia Brown www.nadiabrown.com